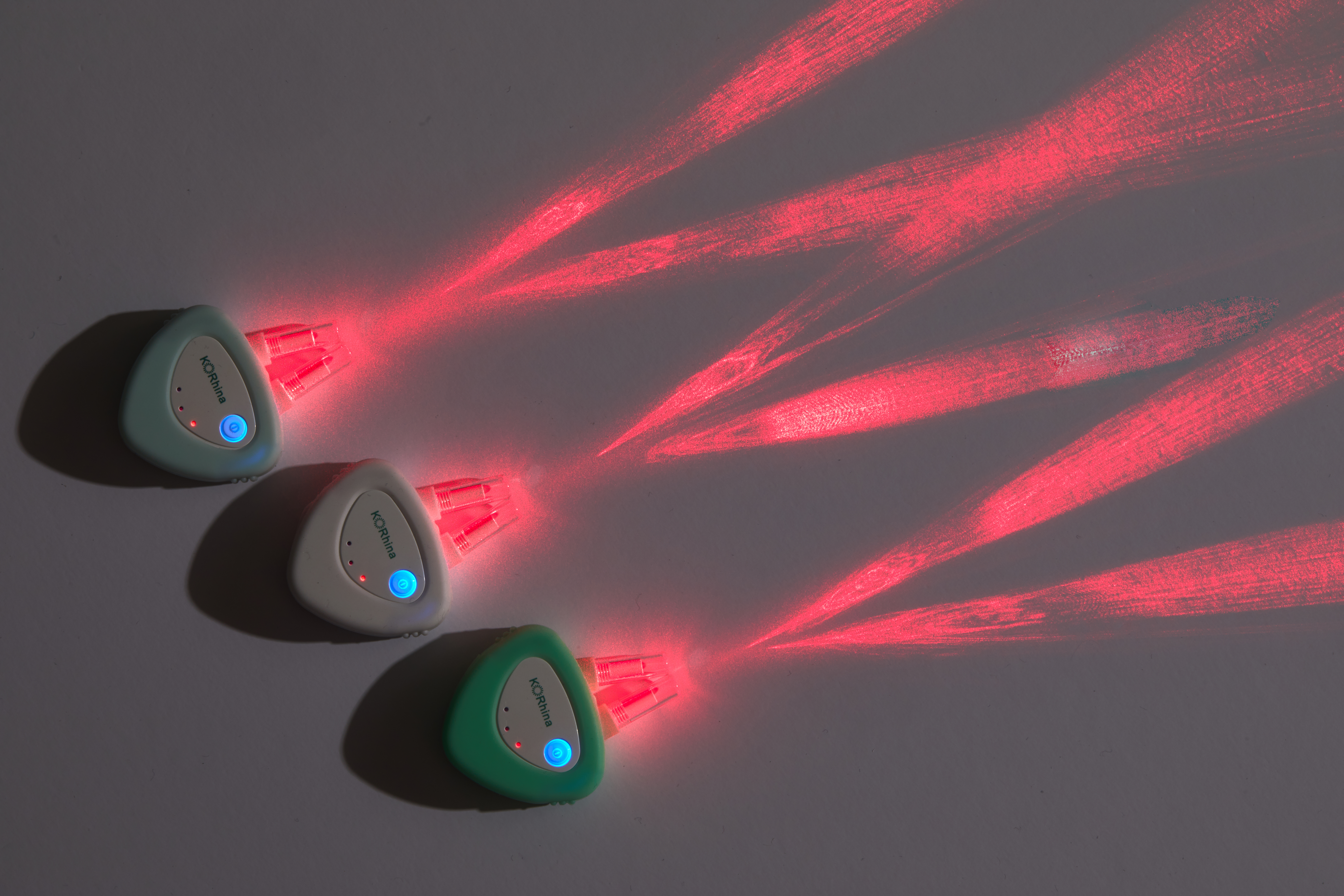 KoRhina
Let's check out the features of KoRhina!
Easy to use anytime, anywhere
If it's not convenient and portable to use, people do not want to use it anymore. For this reason, KoRhina was developed into a portable size with 27g of lightweight and necessary functions.
Effective Treatment for
Allergic Rhinitis
It relieves allergic symptoms by directly radiating 650 nm wavelengths low-power lasers into the nostrils.
650 nm wavelengths low-power lasers
Smartphone Integration
You can check your health condition anytime, anywhere by using the application. You can also control the basic function of KoRhina through the application.
Home :Current Weather / Environment Information

Control : Time setting, etc.

Records: Treatment records, statistics, etc.
Good Design
We made a portable case so that you can carry KoRhina anytime, anywhere. Also, the device itself is small and light, making it easy to carry. It is also a fashionable item that can goes well with any fashion. 'Good Design' was selected by the Ministry of Trade, Industry and Energy.
Light and portable

Good design that can goes well with any fashion